Sponsors
Gear Sponsors:
Scott Sports provides Sage with footwear and apparel for running on the road, mountains and ultra distance trails. As a true sports company, Scott also has innovative biking and ski products as well as their extensive footwear collection. Sage is proud to represent such a diverse company that thrives on the outdoor/mountain lifestyle and looks forward to representing them in international competitions.
Ultimate Direction provides Sage with hydration gear. Based out of Boulder, Colorado the company promotes trail/mountain running and outdoor adventures with its fluid bottles, backpacks, and hydration vests. Sage is honored to serve as a brand ambassador for UD along with Anton Krupicka, Peter Balkwin, and Scott Jurek.
video of Sage at Ultimate Direction HQ: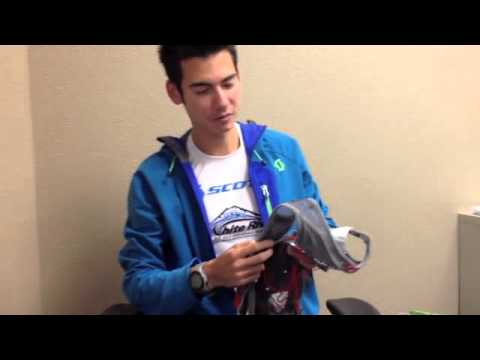 Nutrition Sponsors:
Flora Health/Udo's Oil provides Sage with the essential (and very healthy) nutrients it takes to fuel his body to go the distance. From delicious omega-dark chocolate truffles to Udo's Oil blends and green teas, Sage consumes Flora health products and reaps the benefits of a healthy lifestyle and more energy.
Avery Brewing Company in Boulder, Colorado supports Sage and his passion for sharing great beer with the running community. Many ultra runners can relate to the feeling of kicking back after a long run or ultra marathon race and having a beer or two with fellow competitors. Avery makes many high quality craft beers from IPAs to Amber Ales to Porters to Lagers. Sage is eager to spread the word about this local Boulder brewery. If you ever visit Boulder, the Avery Tasting Room is a must-do in order to sample all the latest deliciousness on tap!
Other Gear Sponsors:
Smith Optics provides Sage with performance and lifestyle sunglasses for all his outdoor activities. With distortion free, interchangable lenses, and innovative frame technologies, Smith Optics sunglasses are designed to allow you to be at your best (and look your best) in all lighting conditions.
Drymax socks has been kind enough to provide Sage with their high quality socks. Drymax socks keep Sage's feet (and many other elite ultra marathoners' feet) comfortable and happy during marathons, ultras, mountain runs, and 100+ mile training weeks. You've got to take care of your feet!
Race Sponsors: The UROC 100k Championship is giving Sage elite entry into their race this fall. Thanks so much for the support – this is going to be an epic race!